News & Events…
TRIBUTE TO LATE MR. F. O. SUNMONU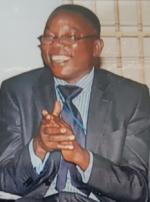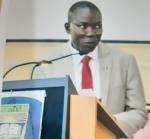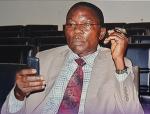 2021, Feb 10
With heavy heart and total submission to the will of God, the Council, Management and Staff of the Nigerian Institute of Science Laboratory Technology regret to announce the untimely death of one of the former Directors of the Institute, Mr. Folorunso Oladike SUNMONU.
Mr Sunmonu died on Tuesday, 09th February 2021 in Akure, Ondo State.
He was born in Ikaramu Akoko, Ondo State on the 29th July 1958. He was one time a Council member before joining the Service of the Institute on 1st September 2005 as the pioneer Director of Planning, Research and Development (PRD).
Mr. Sunmonu will greatly be missed for the excellent service he rendered for the overall development of the Institute for the eight years he served the Institute.
He exceptionally exhibited commitment, passion and thorough understanding of the activities of the Institute.
Today, it's quite painful writing on the demise of an amazing person who played a unique and special role in our lives.
We remember Mr. Sunmonu for all the nuances and memories we were privilege to share with him when he was Director at the Institute.
The Institute will miss a strategic thinker, a visionary, very innovative and creative person.
"It is not the years in a life that counts; it is the life in the years"
We will all miss him.
May his Gentle Soul Rest in Perfect Peace.
MANAGEMENT
---
See Other News & Events »