The Director-General
---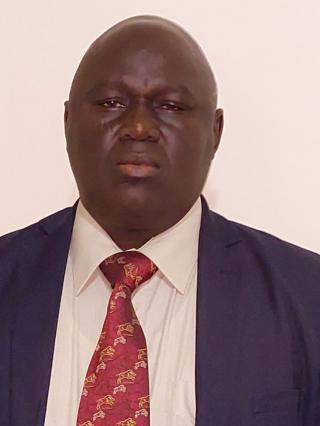 Yemi Hezekiah GBADEGESIN
DG/Registrar/CEO
Yemi Hezekiah Gbadegesin hails from Otu, Itesiwaju LGA of Oyo State and is married with Children. He attended Olabisi Onabanjo University between 2006 and 2009; Lagos State University Ojoo Lagos 2001; The Polytechnic Ibadan, Ibadan 1986-1992 and Baptist Grammar School, Out 1980-1985. He has M.Sc. Medical Microbiology, PGD Medical Microbiology, HND Microbiology, OND SLT, and Fellow NISLT.
He was bestowed with the Presidential NYSC Award in 1992/93 Service Year when he served meritoriously at the School of Nursing Ikot Ekpene Akwa Ibom State. He was an employee of the Federal Ministry of Health, Abuja where he rose to the level of Chief Laboratory Scientist before being appointed as an Assistant Registrar/Director Education Training and Inspectorate in January 2015. He has attended several international and local seminars and conferences.
Before his appointment, his contributions as a professional member to Institute includes as a Consultant for the Development of Science Laboratory Policy and as a Resource Person in Science Laboratory Technology Conferences and Seminar/ Short term training programmes.
He has been appointed as the DG/Registrar of the Institute by the Federal Ministry of Science, Technology and Innovation effective from July 1st, 2017. After a sterling performance as DG/Registrar in his first tenure, he was re-appointed for a second term effective July 1st 2021
He is Happily Married with Children.